Food Safety Is The Key Ingredient
Pest contamination is one of the biggest threats to your restaurant's reputation. Eminent Pest Control has extensive experience with pest control for your dining establishment in singapore – from license applications to standards compliance – handled with discretion and privacy.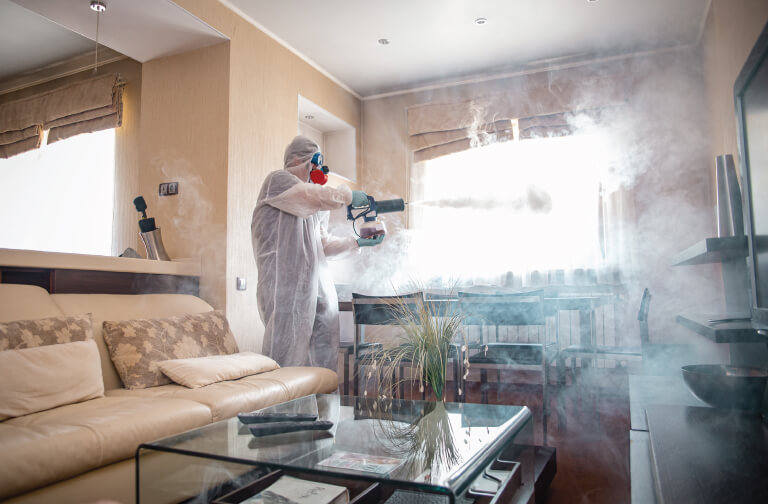 Treatment Methods
Rodents and cockroaches are the commonly found pests in your f&b establishments. From food safety to food service industry trends, Eminent Pest Control expertise and experience to protect your business. All restaurants and food outlets are different. That is why we will start with a comprehensive inspection of your property to understand the unique pest pressures your establishment faces. Then, based on these findings, we will work with you to build a protection plan just for your establishment that puts our deep knowledge of pests and pest control to effectively keep pests away. Eminent pest control f&b general protection package includes crawling insects, cockroaches and rodent control.
Our company have been taking care of your pest problems for over many years. Swift in taking full responsibility in our customer's safety and the environment. Thus, we aim to use eco and safe pest management solutions. Our company is affordable and guarantees a warranty when you call for our services.
Eminent Pest Control is a licensed exterminator & pest control company. We have been giving the most reliable and trustworthy pest control management services to different home owners and businesses. You can be guaranteed that our company only practice safe measures in getting rid of pest, giving you the best safety standard in our services.
Solve Your Pest Issues Once And For All Today
Request A Free Quote
Fill up the form and we will get back to you within 24 hours.