Industrial Pest Control Services
Industrial pest control in singapore involves protecting the assets of the industrial compound and providing risk management solutions to avoid industrial risks that may arise from the industrial space and compound.
We understand the importance of industry compliance and flexibility when it comes to pest control for your factory. Our integrated pest management system utilises chemical-free treatment methods for your indoor spaces – focusing on monitoring traps and stations to trap pests. Meanwhile, our chemical treatments and poison baits manage the population outdoors – all this with accredited industry standards and compliance (haccp, iso 2200, 9001, 9000).
Complying to safety and governmental standards are essential to ensure that productivity is maintained and operations will not be affected.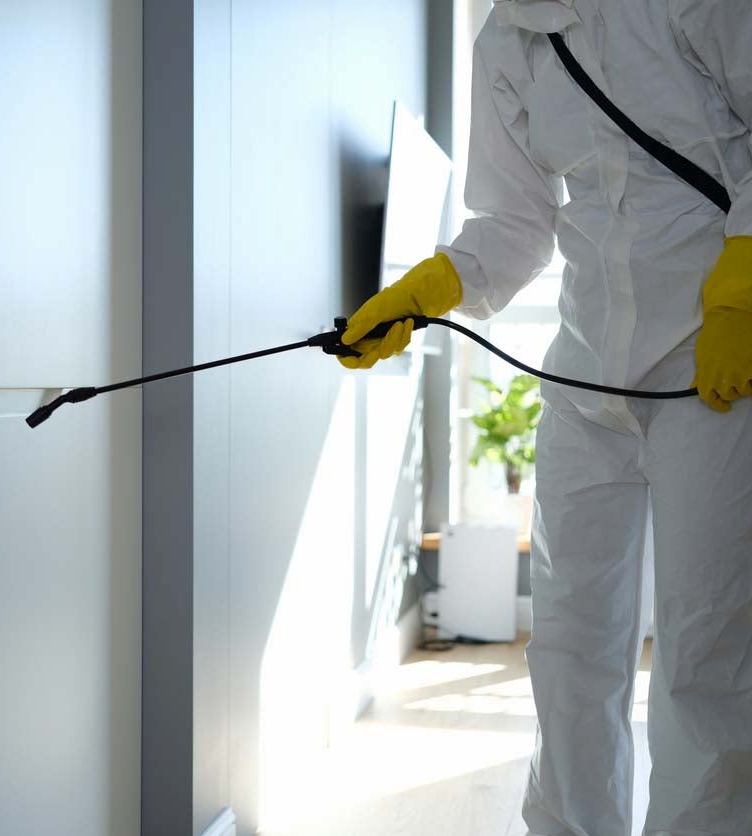 Types Of Industrial Pest Hazards
Cockroaches In Industrial Spaces
Cockroaches are commonly found in factories, industrial plants and warehouse areas.
These areas in singapore are often not cleaned or left unattended. Thus, it is easy for these industrial pests to enter through the gaps. Cockroaches infestation signs can be minute and difficult to detect
We Use
Industrial Gel Baiting: Small gel dots, placed strategically and replenished regularly – to allow the cockroaches to bring them to the nest, which allows our industrial pest control specialists to target the source of the infestation
Residual Spraying: Non-toxic pesticide solution sprayed at targeted areas acts as a chemical barrier
Industrial fumigation: this method can be highly toxic for both pests and humans, thus it requires a registered industrial pest specialist to ensure that the level of fumigation used is prohibited by local legislation
Rats In Industrial Spaces
Rodents and rats are particularly dangerous in workspaces as they have the affinity to chew on wiring, which can cause electrical fires; which can cause detrimental effects to industrial assets
We Use
Traps & remote monitors – allowing us to catch these pests and are humanely disposed of thereafter. These boards are only targeted at rats, and not on any other passing animals such as cats, etc.
Poison bait – baits are place in boxes to ensure only rodents are able to go in to take the eat the baits only
Ants In Industrial Spaces
Ants can easily crawl into your false ceilings and gaps. It is almost impossible to prevent them from entering your premises. In addition, even though they are small in size, they can be extremely frustrating to deal with due to their ability to bread unseen colonies. Killing them is easy, but finding their main infestation location is hard. Thus, it is essential that we use proper industrial grade solutions to ensure that mass breeding does not take place
We Use
Industrial grade gel bait: spot gel treatments of a food matrix attractant combined with a non-repellent active ingredient, are placed where the ant infestation is present, including pathways, cabinets and behind equipment. Ants will then return to their nests with the bait to bring it to their queen where the bulk of the colony will be dealt with
Residual Spraying: Non-toxic pesticide solution sprayed at targeted areas acts as a chemical barrier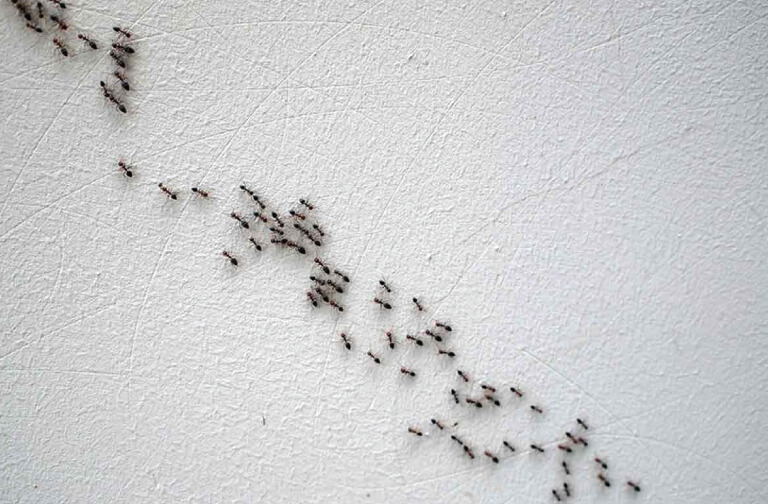 Flies In Industrial Spaces
Flies are a global nuisance – thriving in warmer weather and on uncovered food, and they can be commonly found in dry areas and industrial areas that are not often cleaned. These pathogen carriers spread contamination and can cause food poisoning, dysentery and typhoid
We Use
Industrial grade granular bait: carton bait boxes are placed strategically around bins and cabinets, which kills the flies once the bait has been consumed
Residual Spraying: Non-toxic pesticide solution sprayed at fly resting areas to ensure extermination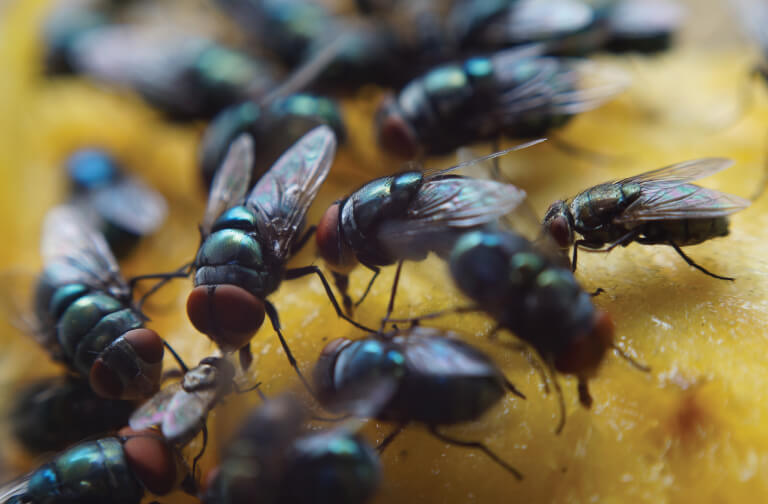 Common Industrial Pest Questions
What are the signs of rats in Industrial spaces?
Rat droppings: looks like a dark brownish grain of rice
Scratching noises in your warehouse
Rat holds: small burrows under soil areas, garden sheds, garages
Rat nests: pieces of shredded materials such as newspaper remnants and fabrics
Small running tracks: to check for these signs, simply sprinkle flour on the floor to and foot markings seen will be an indication
What are the signs of Termites Infestation in industrial spaces? 
Termite droppings: brown colored grainy mounds; usually found beneath infested wood
Wall mud tubes (size of a coin)
Discarded wings (flying termites)
Hollow sounding timber:
Hard to open doors and windows
What are the signs of Fly infestation in industrial spaces?
Maggots (larval stage)
Regular sights of flies around specific areas
Minute dark spot clusters
What are the signs of Ants infestation in industrial spaces?
Ant pathways
Large number of live ants near
Ant nests (looks like a small pile of sand or dirt)
After cleaning and sanitizing certain areas, there would still always be ants running around
Solve Your Pest Issues Once And For All Today
Request A Free Quote
Fill up the form and we will get back to you within 24 hours.
Common Pests That We Handle In Commercial Pest Control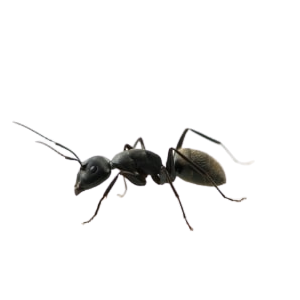 Ants Control
Our ants control treatments include: residual spraying, and gel baiting – which specifically target the ant species based on their preferred food options, it aims to target the breeding source directly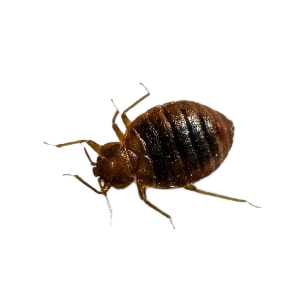 Bed Bugs Control
Our treatment methods include: bed bugs residual spraying, followed by non-chemical heat treatment – ensuring that bed bugs are eradicated even in the developmental stages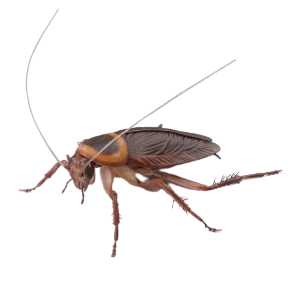 Cockroaches Control
We start off with spraying a targeted treatment to kill cockroaches on sight, followed by gel baiting to bring out those in hiding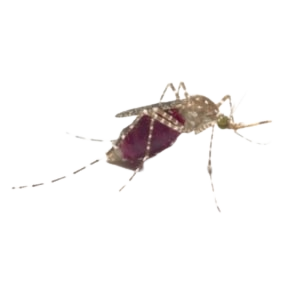 Mosquitos Control
We provide larviciding and fogging – penetrating hard to reach areas, followed by a zone treatment, which acts as a physical barrier to deter any new ones from entering the premise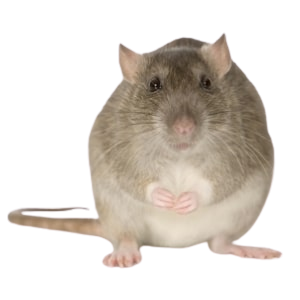 Rat & Rodent Control
Our solutions include: mechanical proofing and sealing, and implementing traps and proceeding with proper rat disposal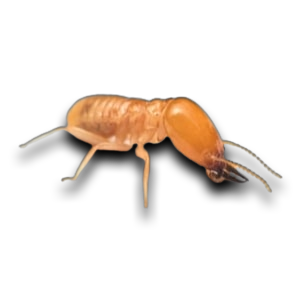 Termites Control
First step includes termite proofing, to pre-construction, to post construction treatment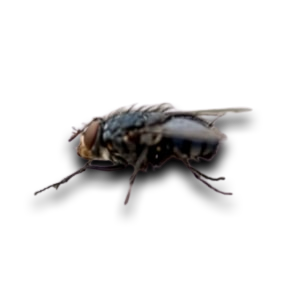 Flies Control
Our insect light traps aim at capturing flies hygienically, making this technique safe and effective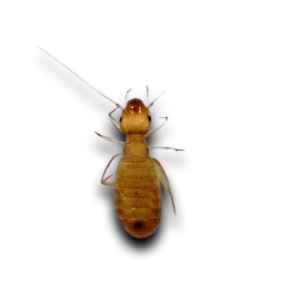 Booklice Control
We employ a super heated stream application with appropriate spraying to target booklice and their eggs